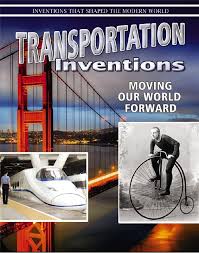 Inventions That Shaped the Modern World. New York: Crabtree, 2014.  $94.16 (set).
Bryant, Jill.  Medical Inventions: The Best of Health. 978-0-7787-0212-2 (Library Bound). 978-1-4271-9423-7 (Ebook). $26.95. (610 Medical Inventions)
Mason, Helen. Agricultural Inventions: At the Top of the Field. 978-0-7787-0213-9 (Library Bound). 978-1-4271-9424-4        (Ebook). $26.95. (635 Agricultural Inventions).
Offord, Alexander. Communication Inventions: The Talk of the Town. 978-0-7787-0222-1 (Library Bound).  978-1-4271-9425-1 (E-book). $26.95 (302.2  Communication Inventions).
Walker, Robert. Transportation Inventions: Moving Our World Forward. 978-0-7787-0223-8 (Library Bound). 978-1-4271-9426-8 (E-book). $26.95. (388 Transportation Inventions)
Inventions That Shaped the Modern World by Crabtree Publishing is a fantastic set of books that offers STEM content, human interest, primary source visuals, and detailed capsules about noteworthy inventions.  Each volume highlights several well-known inventions including the purpose of that invention and its usefulness today. Both the individual behind the creation of an invention and the scientific principles that drove the process are presented. Images include the original plans or documents whenever possible.  This set of books will capture the attention of students who are curious about the individual and the story behind the inventions. Agriculture Inventions by Helen Mason will appeal to rural students and future engineers, curious about agriculture and the machinery supporting it. Transportation Inventions by Robert Walker is a mini-course about the history and importance of transportation. Medical Inventions goes in-depth into the science behind the creation of many technologies for medicine and maintains interest by describing why each invention was vital. The volume Communication Inventions by Alexander Offord provides the most mainstream topics for all readers with a focus on current and future vehicles of communication more than the historic view. All titles in the set Inventions That Shaped the Modern World by Crabtree Publishing offer content that supports the Common Core State Standards (CCSS) for Literacy in Science and Technical Subjects, the Next Generation Science Standards (NGSS), and the National Science Education Standards.
Nonfiction – Innovations     Susan L. Ennis, Seneca Valley Middle School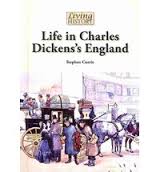 Living History. San Diego: Reference Point, 2014.
Allman, Toney.  Life During Medieval Times. 978-1-60152-568-0. $38.60. ( 940.1  Medieval Life)
Currie, Stephen. Life in Charles Dickens's England. 978-1-60152-574-1. $38.60 (942.081 Great Britain, 19th Century)
Kallen, Stuart A. Life During the Roman Empire. 978-1-60152-570-3. $38.60. (937 Roman Empire)
Nardo, Don. Life in Ancient Mesopotamia. 978-1-60152-572-7. $38.60. (935 Mesopotamia)
Living History is a new non-fiction series by Reference Point Press that is easily paired with fiction for students in grades 7-12. Each title uses a chronology, primary source documents, and social history highlights from the era presented.  Tinted content boxes throughout each chapter enhance the understanding of life at that time and encompass unique aspects of daily life.  Any of these titles would be an outstanding, scholarly resource for research due to the well-documented information and comprehensive bibliography about the time period.  Although images and illustrations are sparse, each aids in accurate visualization of that moment in history.  Examples of social history in the context of time are another great feature of the Living History set. Life During Medieval Times by Toney Allman highlights life in castles, villages, and cities while focusing on learning, religion, and trades. In Life During the Roman Empire, Stuart A. Kallen focuses upon home life, occupations, government, leisure, and leaders. Life in Ancient Mesopotamia by Don Nardo includes writing and the arts, science and technology, families, city-states, and the impact of geography on this civilization.  Life in Charles Dickens's England by Stephen Currie describes how the childhood of Dickens influenced his literature.  Subjects included within the volume are the upper and middle classes of society, the impoverished, education, and entertainment; these each spotlight a common literary theme from Dickens's works. The Living History set also includes Life in a Nazi Concentration Camp, Life in the North During the Civil War, and Life in the South During the Civil War. Purchasing the entire set brings a generous discount compared to buying individual titles. With the amount of detail crammed into each volume, the entire set is a sound investment.  Middle school students can extract more general information from the Living History set, while high school students can easily use any volume as the anchor of their research. 
Nonfiction – History      Susan L. Ennis, Seneca Valley Middle School