Meyer, Marissa. Stars Above. New York: Feiwel and Friends, 2016. 978-1-25009-184-0. $17.99. 400pp. Gr. 6-12.
Just when you thought The Lunar Chronicles had come to an end, Meyer publishes this fantastic collection of short stories! A compilation of previously published and never before published stories, Stars Above brings together favorite characters from the entire Lunar Chronicles series.  Stories take place before, during, and after the series and answer questions such as: How did Cinder arrive in New Beijing? What was Wolf's childhood like? And what happens to Wolf and Scarlet? Cress and Thorne? Cinder and Kai? The real gem of the collection is Meyer's new story, Something Old, Something New, which will have many fans swooning. THOUGHTS: A great addition to any library where the Lunar Chronicles reigns, plus a wonderful bonus collection for fans of the series.
Fantasy; Story Collection     Vicki Schwoebel, Friends' Central School
Heidicker, Christian McKay. Cure for the Common Universe. New York: Simon & Schuster Books for Young Readers, 2016. 978-1-48145-027-0. $17.99. Gr. 7-12.
Sixteen year old Jaxon spends a lot of time inside playing video games. So much time that he often fights about it with his dad and stepmom, who think he's too antisocial and reclusive. One such fight has Jaxon storming off to the carwash, and while there, he meets the most amazing, incredible girl, Selena, and scores a date with her at the end of the week. But, when Jaxon gets home, he finds out his parents are sending him away to video game rehab. Determined to get out in time for his date, Jaxon is willing to lie and cheat his way out, even if it means hurting his fellow rehabbers in the process. A slew of video game references, ranging from uncommon to super popular, will appeal to readers of all ages. Jaxon and the other teens he's in rehab with aren't just struggling with video game addiction, but other common issues teens face on a day to day basis. THOUGHTS: A fun, refreshing read that will fit in nicely next to anything by Ernest Cline or Cory Doctorow.
Realistic Fiction     Vicki Schwoebel, Friends' Central School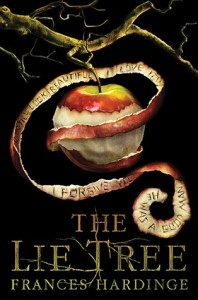 Hardinge, Frances. The Lie Tree. New York: Amulet, 2016.  978-1-4197-1895-3. 377 p.  $17.95.  Gr. 7 and up.

When Faith Sunderly's father, a renowned naturalist, is accused of faking his most famous discovery, the family flees to the fictional island of Vane to escape the rumors.  Shortly thereafter, Faith's father is found dead, a suspected suicide, and Faith is determined to prove that he was murdered.  Her investigation leads her to her father's most prized specimen, a mysterious tree that only bears fruit when lies are spread.  After spreading a lie of her own, Faith eats the fruit and begins hallucinating and having visions of secret truths.  Convinced that she can use the tree to discover the truth about her father, she continues spreading lies and eating the fruit.  What she doesn't anticipate is that her quest to solve her father's murder may put her directly on the murderer's radar.  THOUGHTS: I had a hard time classifying this book, as it has elements of fantasy, history, science, and mystery and would therefore resonate with a variety of readers.  The book would serve as a great discussion starter on creationism vs. evolution or on customs and rituals of the late nineteenth century (the era during which the book is set).  It is also a clear portrait of the extreme sexism that prevailed during this time, for Faith is incredibly intelligent and yet society restricts her from doing much of what she desires to do.  Because the book includes philosophical themes (for instance, the way rumors can spread like wildfire and cause major repercussions), it may be better suited to stronger readers.  However, fans of historical fiction, fantasy fiction, and books with strong female characters will thoroughly enjoy this title.
Historical Fantasy          Julie Ritter, Montoursville Area High School​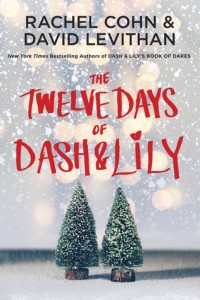 Cohn, Rachel and David Levithan. The Twelve Days of Dash & Lily. New York: Knopf Books for Young Readers, 2016. 978-0-399-55380-6. $12.97. 224p. Gr. 6 and up.
The follow-up to Dash and Lily's Book of Dares is not one to miss. Life has been complicated for the teenage couple, starting with a beloved grandfather falling ill. Now, busy schedules and difficulties communicating threaten to push Dash and Lily apart. The Christmas-loving Lily isn't even remotely in the holiday mood. Can her brother (who, adding to the chaos, is moving out to live with his boyfriend) and Dash restore Lily's holiday cheer? Or is it gone forever? THOUGHTS: It was painful to see one of my favorite couples in trouble! If you haven't read the first novel, this new one will still be fun to read, although you likely won't be as invested in the outcome. This book got me laughing with Christmas puns (a pair in a partridge tree), a friendly attack dog, and glitter that seriously maims a bunch of ice skating librarians.
Realistic Fiction  Emily Woodward, The Baldwin School