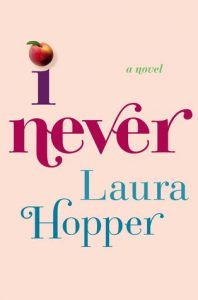 Hopper, Laura. I Never. HMH Books for Young Readers, 2017. 978-1-328-66378-8. 304 p. Gr. 10 and up.
When Janey's parents announce their divorce while on a fabulous vacation, her world is rocked. She used to know who she was, but now she's not so sure. Add in golden boy Luke Hallstrom, and Janey realizes she has a lot to learn. Self-confidence becomes an issue Janey never realized she had as she experiences many firsts. Navigating uncharted territories (for her), Janey learns how to be who she wants with her family, her friends, and her boyfriend.   THOUGHTS: As an adult who works in a high school, I was uncomfortable at times while reading this book. I'm not saying I'm totally naive about what goes on, but I don't necessarily want to read the details. Saying this book doesn't shy away from the details is an understatement. Though I've never read it, Judy Blume's Forever has stood the test of time as a challenged modern classic. I recommend you read I Never and gauge your audience before adding it to your school library. Descriptions of casual sex make this more suited for mature readers.  
Realistic Fiction      Maryalice Bond, South Middleton School District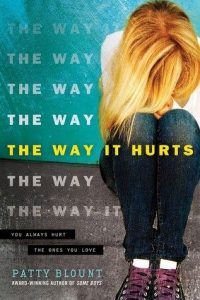 Blount, Patty. The Way It Hurts. Sourcebooks Fire, 2017. 978-1-492-63278-8. 352 p. $10.99. Gr. 10 and up.
Dual narrators Eli and Kristen could not be more opposite. Eli is trying to jumpstart his rock career in a band while Kristen stars in her high school musical. Together they take center stage in the back and forth banter of social media misunderstanding.  Off the stage, both teens are dealing with issues in their own lives.  Eli is a protective brother to his autistic sister, while Kristen is navigating some issues with her family. When Kristen tries to diversify her musical resume by joining Eli's band, sparks fly but not always in a good way.  THOUGHTS: I have enjoyed several of Blount's character-driven books. Readers looking for a little music, a few family issues, and some social media drama will enjoy this one. As Eli and Kristen navigate their new fame and friendship, they each have some growing up to do and some big decisions to make about the future.   
Realistic Fiction      Maryalice Bond, South Middleton School District