Borgert-Spaniol, Megan. Super Cute!. Bellwether, 2017. $17.95ea. 24p. Gr. K-3.
Baby Racoons. 979-7-8162617-545-7.
Baby Rhinos. 978-1-62617-546-4.
Baby Skunks. 978-1-62617-547-1.
Baby Zebras. 978-1-62617-548-8.
Who can resist baby animals? Not most elementary readers, that's for sure, which no doubt influenced Bellwether's expansion of of its Super Cute! series for younger readers. Each one of these engaging titles features basic information about the animal under discussion, including how the young are raised, what they eat, and how they protect themselves from predators. Numerous close-up photos show the baby animals eating, playing, sleeping and more! A glossary and link for online resources is also included. THOUGHTS: These titles are ideal for the lower elementary reader. The photo selection in each volume is excellent – the reader feels as if they are right there with the baby animals. Recommended for primary schools looking to add to their animal collection.
500s Animals           Elizabeth Henry, Lampeter-Strasburg School District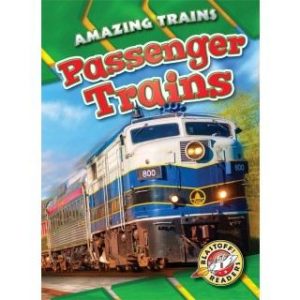 Leighton, Christina. Amazing Trains. Bellwether, 2017. $17.95ea. $107.70 set of 6. 24p. Gr. K-3.
City Trains. 978-1-62617-669-0.
Freight Trains. 978-1-62617-670-6.
High-Speed Trains. 978-1-62617-671-3.
Monorails. 978-1-62617-672-0.
Passenger Trains. 978-1-62617-673-7.
Subway Trains. 978-1-62617-674-4.
The Amazing Trains series aims to inform younger readers about various types of trains. Each volume examines a specific type of train, outlining the purpose of the train, how they are powered, the role of the driver of the train, and passenger accommodations (if it is a passenger-style train). Numerous photos show the various trains at work, traveling through they city streets or the countryside. A glossary and link for additional online resources is also included. THOUGHTS: This series is ideal for the primary school rail fan. Readers will enjoy the numerous photos present on each page illustrating the important role these trains play in everyday life. Recommended where trains are popular or for schools looking to expand their transportation collections.
600s Transportation       Elizabeth Henry, Lampeter-Strasburg School District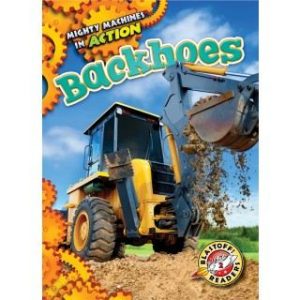 Mighty Machines in Action. Bellwether, 2017. $25.95 ea. 24pp. Gr. 1-3.
Bowman, Chris. Backhoes. 978-1-62617-600-3.
Bowman, Chris.  Bulldozers.978-1-62617-601-0.
Oachs, Emily Rose. Police Cars. 978-1-62617-607-2.
These three entries in the Mighty Machines in Action series are dynamic entries in easy non-fiction. Visually appealing, with bright, glossy pictures and large font text, these books introduce young readers to the structure of non-fiction books. Each volume has a table of contents, index and a glossary of words highlighted throughout the book, as well as boxed text and labeled diagrams. As in other series by this publisher, the "To Learn More" page refers readers to books and websites for more information. Websites are found through the (apparently) proprietary search engine Factsurfer.com. THOUGHTS:  These books are sure to be a hit with youngsters looking for books on vehicles.
Machines; Transportation     Nancy Nadig, Penn Manor School District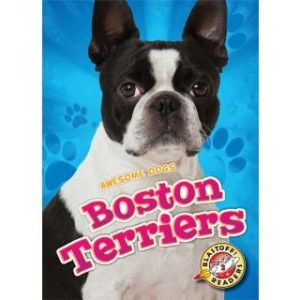 Awesome Dogs.  Bellwether, 2017. $25.95 ea. 24pp. Gr. K-2.
Leaf, Christina. Boston Terriers. 978-1-62617-557-0.
Scheutz, Kari.  Pugs. 978-1-62617-558-7.
Sommer, Nathan. Cocker Spaniels. 978-1-62617-611-9.
These books, part of the Awesome Dogs series, are aimed at early readers. Sparse informative text is superimposed on vibrantly colored pages. Bolded words correspond to the glossary. Cute pup pictures dominate, and are sure hold a child's attention. With features such as table of contents, glossary and index, as well as at least one diagram with labels, and a map in each book, these volumes would be excellent for teaching parts of a book, or text features. A page at the back of the book refers students to book and websites for further information. However, as with other books from this publisher, they recommend Factsurfer.com search engine, which provides very select results (all age appropriate) and does not offer any information as to who operates the search engine. THOUGHTS: A nice introduction to research for the earliest students.
Dogs     Nancy Nadig, Penn Manor School District