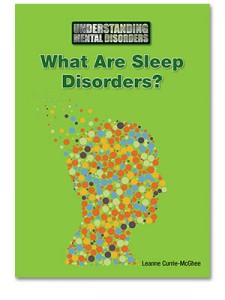 Understanding Mental Disorders. San Diego: ReferencePoint Press, 2016. 80p. $28.95. Gr. 9 & up.
Abramovitz, Melissa. What is Schizophrenia? 978-1-60152-926-8.
Currie-McGhee, Leanne. What Are Sleep Disorders? 978-1-60152-930-5.
Mooney, Carla. What is Anxiety Disorder? 978-1-60152-920-6.
Mooney, Carla. What is Panic Disorder? 978-1-60152-924-4.
Nakaya, Andrea C. What is Bipolar Disorder?  978-1-60152-922-0.
Yuwiler, Janice M. What is Self-Injury Disorder? 978-1-60152-928-2.
Mental disorders of all kinds are detailed in these slim, informative volumes.  Each volume includes chapters about the disease, the causes, what it's like to live with, and treatment options.  The book is text-heavy but appropriate for high school students.  Statistics, diagrams, quotes, subheads and photos are break up the text, so the information isn't overwhelming.  Each book has its own unique, attractive color scheme.  Most students likely wouldn't be curious enough to check these out unless it is for an assignment, or they have a family member or friend diagnosed with one of the disorders, but these books would be a solid addition to a collection for use on health assignments.
616.8; Mental Disease   Kristen Rowe, Plum Senior High School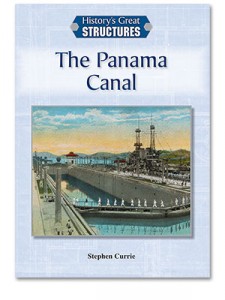 History's Great Structures. San Diego: ReferencePoint Press, 2015. 96 p. $28.95. Gr. 9 & up.
Blohm, Craig. The Palace of Versailles. 978-1-60152-684-7.
Currie, Stephen. The Panama Canal. 978-1-60152-710-3.
Currie, Stephen. Stonehenge. 978-1-60152-712-7.
Nardo, Don. Roman Roads and Aqueducts. 978-1-60152-634-2.
The covers and color schemes throughout this informative series are rather bland, but the books are full of information.  Photos, subheads and diagrams break up what would otherwise be too much text.  "Words in Context" run along the sides of some pages to define more difficult vocabulary words.  A section in the back suggests resources for further research.  Students who are interested in engineering marvels throughout history may be drawn to these books; otherwise, they would be a good addition if teachers give related assignments.
386; 600s    Kristen Rowe, Plum Senior High School