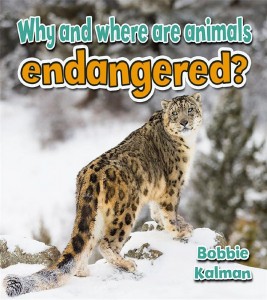 Kalman, Bobbie. All About Animals Close-Up (series). New York: Crabtree Publishing Company, 2015. 24p. $24.00. Gr. 1-5.
How and why do animals adapt? 978-0-7787-1463-7.
What kind of coverings do animals have? 978-0-7787-1466-8.
How and why do people copy animals? 978-0-7787-1465-1.
How and what do animals learn? 978-0-7787-1462-0.
How and why do animals communicate? 978-0-7787-1464-4.
Why and where are animals endangered? 978-0-7787-1469-9.
Photos and descriptions clearly explain how and why animals do what they do in these new titles from Crabtree. Each book has a table of contents, glossary, index, and a bibliography including websites. "What do you think?" boxes invite students to reflect more deeply on the subject at hand. THOUGHTS: These books go beyond the how and why. Our science teacher is very enthusiastic about these books and believes this series will reinforce the Common Core curriculum. Highly recommended.
Animals    Caroline Romano, Wallenpaupack Area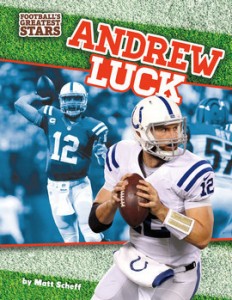 Scheff, Matt. Football's Greatest Stars (series). Minneapolis: ABDO, 2016. 32. p. $18.00. Gr. 4-8.
Andrew Luck. 978-1-62403-825-9.
J.J. Watt. 978-1-62403-828-0.
This new series from ABDO features some of the current greatest football plays.  Each text includes information about the player's life and career and features a biographical timeline, glossary, and "Fast Facts" that go more in-depth about the player.  Photographs give readers the sense of being in the game with the player.  Additional titles include: Aaron Rodgers; Tom Brady; Peyton Manning; Russell Wilson.  THOUGHTS: I would purchase this set for my K-2 school. Our gym teacher is excited to read them to his Guys Read group because these two players came from such different backgrounds and made it. He feels that they are good role models.
Sports    Caroline Romano, Wallenpaupack Area