Kennedy, Caroline. Editor. Poems to Learn By Heart. Paintings by Jon J. Muth. New York: Disney/Hyperion, 2013. ISBN 978-1423108054. 191 p. $19.99. Gr. 3 and up.
The latest poem collection from Caroline Kennedy has received great acclaim and earned starred reviews from Booklist, Publishers Weekly, and School Library Journal. Poems are divided into distinct groupings that address different themes such as self, family, friendship, supernatural, nonsense, school, games, war, and nature. Each section begins with an overview from the author and also with a full page painting by Muth. The variety of poems is vast containing poets that have graced pages for centuries including William Shakespeare, Edward Lear, or Ovid but also contains contemporary poets including Billy Collins, Nikki Grimes, and Naomi Shihab Nye. An index of the first lines and an index by author last name is also included.
With the fine selection of poetry complimented by emotive paintings, the imagination of readers will carry a spark the entire way through the book, and for these reasons Poems to Learn By Heart is one of my selections for the best of the best in children's literature list.
Poetry   (821.008)                                                    Beth McGuire, Wendover Middle School
Swanson, James L. "The President Has Been Shot!": The Assassination of John F. Kennedy.  New York: Scholastic, 2013. ISBN 978-5-545-49007-8. 270 p. $18.99. Gr. 6-10
Swanson's novel was published when fifty years passed since President John F. Kennedy was assassinated. The novel is divided into two main sections.  An introduction of John F. Kennedy's life and key events such as The Cuban Missile Crisis, The Space Race and Civil Rights is found in the first part. The assassination is broken down day by day in the second part of the book. Throughout the novel pictures are included as well as maps and images of artifacts.  The entire book is highly stylized with borders, images and text boxes to highlight the well written book. An epilogue concludes the book with diagrams such as the steps Oswald made to escape or his three shots at JFK. Detailed source notes, further reading and a bibliography can be referenced.
The novel has earned a starred review from Publishers Weekly in addition to earning a place on Publishers Weekly Best Children's Books 2013 and YALSA for Excellent in Nonfiction for YA Finalists- 2014. "The President Has Been Shot!": The Assassination of John F. Kennedy has the ability to reach both children and young adults to the background and impact of our thirty-fifth president and for these reasons I have selected this book as one of my selections for the best of the best in children's literature list.
History, John F. Kennedy          (973.922092)          Beth McGuire, Wendover Middle School
Roth, Susan L., and Cindy Trumbore. Parrots Over Puerto Rico. New York: Lee & Low Books Inc., 2013. 978-1-62014-004-8.  42 p. $19.95. Gr. K-3.
This is one of my favorite books of the year. Parrots Over Puerto Rico combines Susan Roth's gorgeous collages with a story that is both heart-breaking and hopeful. Wild parrots were once extremely plentiful in Puerto Rico, with numbers between 100,000 and 1,000,000 in the days before Columbus landed on the island. Sadly, man had a devastating effect on the parrots—through settlement (rats from ships climbed trees and ate parrot eggs!), habitat destruction, and aggressive hunting, the population of native parrots dwindled to just twenty-four in 1967.
The governments of the US and Puerto Rico knew that something had to be done. They created the Puerto Rican Parrot Recovery Progam to save and protect the parrots. Aviaries were built and experts were hired to help these beautiful creatures become numerous once more. Currently there are about 95 birds in the wild and 300 between the program's two aviaries.
The authors do a fantastic job of showing how "The history of the parrots is closely linked to the history of Puerto Rico." This title will make a fantastic addition to a unit on habitats, endangered animals, or Puerto Rico. The amazing collage pictures command repeated viewing.
Each title includes an afterward with facts and photos, a timeline of important dates, and a section with authors' sources.
597.7                                                                                       Lindsey Long, Nye Elementary School
Leyson, Leon. The Boy on the Wooden Box: How the Impossible Became Possible . . . on Schindler's List.  New York: Atheneum Books for Young  Readers, 2013.  978-1-4424-978-8   231p.  $16.99   Gr. 5-8
Each memoir written by a Holocaust survivor is a unique and personal account of the individual's   experiences.  In many respects, Leon Leyson's  was very unusual, he owed his life to a famous  Nazi, Oskar Schindler.  As a boy, Leon and his family endured life in the ghetto in Krakow, Poland, eventually being sent to one of the numerous work camps.  They became employees in a factory operated by a German businessman. Schindler persuaded the Nazi high command of the invaluable work done by his Jewish munitions workers, thus saving thousands of lives. As one of the youngest employees, Leon was so small he had to stand on a wooden box to reach his workstation.  Mr. Leyson wrote this book in the hope "that he (Oskar Schindler )will become part of your memory even as I was always part of his".  Years later, when they met  Schindler  remembered The Boy on the Wooden Box.
 Biography        Martha Trzepacz   Strath Haven Middle School
Brown,Don.  Great American Dust Bowl. Boston: Houghton, Mifflin, Harcourt, 2013. 978-0-547-8155-3. 80p  $18.99  YA
This nonfiction graphic book is a perfect introduction to the 1930's and the catastrophic dust storms that enveloped the midwestern United States.  Dotted with personal antic dotes and statistics, the author has given the reader a brief overview of one of our greatest environmental disasters.  Ending with a summary of present conditions, this work forecasts the potential for such storms in the future.  The dusty, sepia, earth tone illustrations done by the author do a lot to enhance the text.
978                                        Martha Trzepacz  Strath Haven Middle School

Rusch, Elizabeth. Eruption! Volcanoes and the Science of Saving Lives.  Photographs by Tom Uhlman.  Boston: Houghton Mifflin Books For Children, 2013. 978-0-547-50350-9.  76p. $18.99. Gr. 5-8.
After the 1980 eruption of the Mt. St Helens volcano, scientists realized they had to find a way to predict the sudden severity of such eruptions. They began collecting data, taking samples and surveying the extent of the damage.  Ultimately, volcanologists in the United States formed an organization called VDAP( Volcano Disaster Assistance Program).  The primary aim of this group is to help international scientists anticipate volcanic activity.  Understanding the trends in volcanic activity has enabled officials to protect those living in the affected areas.  Follow members of the VDAP team as they study the world's most active volcanoes  and see how far they have come in helping those who live in  its shadow.
363.34                Martha Trzepacz  Strath Haven Middle School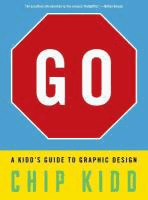 Kidd, Chip.  Go: A Kidd's Guide to Graphic Design.  New York, NY: Workman Publishing, 2013.  978-0-7611-7219-2.  150 pages.  $17.95.  Grades 5 – 12.
Stop!  Look around you and think about all of the things you see that actually were designed to help or warn or inform or  persuade or entice YOU!  Now, look at the cover of Chip Kidd's informative and entertaining tour of design tools and try to avoid being drawn in.  That should be no surprise to people familiar with Chip's impressive collection of book covers (such as Jurassic Park) or graphic novel work (recently designed a Batman story) or his TED talk (2012).  However, the true test is whether it holds the attention of the book's intended audience, ages 10 and up.  With his ample illustrations and examples, his eye catching layout, and his straight forward sense of humor, there should be no doubt that Mr. Kidd has mastered his audience.  Through tricks with form, typography, content, and concepts, we become aware of what we naturally react to and process on a daily basis.  In fact, the real goal is to morph the readers into observers, judges, and eventual creators.  The last chapter is a challenge of exercises to get people creating and sharing through gothebook.com.  OK, now is your turn to GO!
My view:  For full disclosure, I had the pleasure of meeting and hearing Chip speak at an event through my public library last year.  Chip is a Penn State alum, even fictionally reliving his time through a novel called Cheese Monkeys.  But his experience came through decades of effort, experimenting, editing, and enduring in the publishing world.  I have used picture books for studies with students on the art of layout, but now I may need to rework my lessons through the eyes of a graphic designer like Chip, and then challenge my classes to follow their own visions.  My art teacher is already on board!  This is an essential addition for middle and high schools, and really a one-of-a-kind text from a one-of-a-kind guy.
Partner Text: Write This Book: a Do-It-Yourself Mystery by Pseudonymous Bosch
I chose this because of the design and voice of the book, and also the creative do-it-yourself encouragement.
Recognition:
– Booklist starred
– School Library Journal starred
– Excellence in Nonfiction for Young Adults (YALSA) 2014
– ALSC Notable Children's Books 2014
740; Graphic Design     Dustin Brackbill State College Area School District
Nelson, Kadir.  Nelson Mandela.  New York, NY: Katherine Tegen Books, 2013.  978-0-06-178376-0.  $17.99.  Grades 1-5.
As the life of this inspirational leader was coming to an unavoidable end, Kadir Nelson honors his life in a simple and effective biography.  Nelson uses his artistic gift of powerful contrasting color and deep facial emotions, much as he has to enliven the stories of Coretta Scott King, Abe Lincoln, Harriet Tubman, and several other fictional stories of amazing African Americans.  In this case, he also uses his own words in a sparse and meaningful way to show younger readers the trail of Nelson's education, profession, passion, imprisonment, and eventual reward.  He keeps the story relatable to a child's view, even while depicting apartheid and its consequences.  In the end, after the recap on the last two pages, Kadir Nelson has given readers a remarkable impression on the lasting legacy of Nelson Mandela.  Hopefully, new generations will look into the wise and warm eyes on the front cover to make their own connections and pay their respects to Madiba.
My view:
Given the uncanny timing of this book and the movie and the final days of Nelson Mandela, it is hard to not feel an emotional pull to this book.  Just to have a stunning visual reminder of his life through the art of a master illustrator is reason enough to purchase this book.  It can, however, easily be a tool to demonstrate connections to other leaders of civil rights, or even to the value of perseverance and education.  There are literacy discussions that would likely arise as students interpret the pictures with the words, describe allusions and ambiguities in the text, or discuss the imagery and schema during close reading sessions.  More importantly, children may grow their world view and seek more knowledge of Mandela and his legacy.
Partner Text: Nelson Mandela's Favorite African Folktales by Nelson Mandela (2007)
Recognition:
– Coretta Scott King Illustrator Honor Book 2014
– Kirkus Review Starred
– Publisher's Weekly Starred
–  a New York Times Best Illustrated Children's Book 2013
– PSLA BOB selection!
Biography         Dustin Brackbill State College Area School District
Martin, Jacqueline Briggs. Farmer Will Allen and the Growing Table. Bellevue: Readers to Eaters, 2013. 978-    0-9836615-3-5.  32 p.  $17.95. Gr. K-3.
Farmer Will Allen didn't like to farm, when he was a young boy helping with his family's farm. Yet, he recalls always having delicious fresh food on the table.  His mother would make plenty of extra food for exhausted folks, perking them up with sustenance and good cheer. Will fulfills his goal of leaving the farm, graduating from college, and even becoming a professional basketball star. While playing basketball in Belgium, a friend asks for help digging potatoes.  As he digs in the earth, Will realizes how much he enjoys the work. His enthusiasm for gardening grows and, when he returns to the U.S. and marries, he looks for a place to grow his own garden.  He finds it in an unlikely place; six empty green houses are for sale in the middle of Milwaukee. Imagining the city garden he will build, Will buys the lot. Unfortunately, the soil is polluted and the plants won't grow. Undeterred, he searches for solutions. He remembers learning how to make good soil through composting, in Belgium. With the help of the neighbor children, friends, and red worms, his plants begin to thrive. Will Allen's goal expands to feeding the whole world, through educating farmers on techniques for growing good, healthy food. There is a "Note from the Author" page, and an afterwards from Will Allen, giving the reader tips on how they can help grow healthier food, and helpful websites. The gorgeous ink, pen, and marker illustrations and powerful text make this a great read aloud for Earth Day or any day of the year.
630; Urban Gardening                                                     Martha Lambertsen, Wallingford Elementary School
Brown, Don. Henry and the Cannons. New York: Roaring Brook Press, 2013. 978-1-59643-266-6. 32 p. $16.99. Gr. 2-5. In the winter of 1775, general George Washington enlisted bookseller Henry Knox to deliver 59 cannon from Fort Ticonderoga to Boston (225 miles) a feat thought to be nearly impossible. This is the story of Knox's determination and ingenuity as he navigated his perilous journey across lakes, mountains and rivers with very few roads and often frigid weather. Illustrations use a winter watercolor palette with black outlines to show the weather transitions bringing the struggle to life. The book is an excellent accompaniment to a lesson on the Revolutionary War.
973.3 Revolutionary War            Robin Bartley, Davis Elementary
PlayMakers (series). Minneapolis: ABDO, 2014. $18.95 each. 32 p. $18.95 Gr. 3-6.
Graves, Will. Robert Griffin III: RGIII-NFL Sensation. 978-1-61783-700-5
Gitlin, Marty. Joe Flacco: Super Bowl MVP. 978-1-61783-699-2.
Hoblin, Paul. Andrew Luck: Rising NFL Star. 978-1-61783-702-9.
—. Colin Kaepernick.: NFL Phenom. 978-1-61783-701-2.
The books include fun facts and quotes, web links, glossary, index and further resources. The book is divided into four chapters. Learn about their childhood and how Colin was adopted and Andrew started with soccer. Both topics include unique facts such as Kaepernicking to kiss a bicep or Andrew calling Peyton Manning to discuss entering the NFL draft or finishing college at Stanford University.
796.332, Football players/biography             Beth McGuire, Wendover Middle School
Sports' Biggest Moments. (series). Minneapolis: ABDO, 2014. 64 p. $22.95 each. Gr. 3-6.
                Gitlin, Marty. Weirdest moments in sports. 978-1-61783-926-9.
                Hawkins, Jeff. Biggest chokes in sports. 978-1-61783-922-1.
                Hoblin, Paul. Biggest blunders in sports. 978-1-61783-921-4.
                Lee, Tony. Greatest rivalries in sports. 978-1-61783-925-2.
                Long, Dustin. Greatest comebacks in sports. 978-1-61783-924-5.
                Rappoport, Ken. Biggest upsets in sports. 978-1-61783-923-8.
Each tale is told with pictures to compliment the story. A wide variety of sport episodes span the sports of basketball, baseball, football, NASCAR, WNBA, Olympic events, tennis, snowboarding, figure skating, gymnastics, boxing, soccer and hockey. In the Weirdest Moments book readers learn about the kissing bandit that visited baseball stadiums and sporting events kissing many players over 20 years including Pete Rose.
796; Sports/Recreation                  Beth McGuire, Wendover Middle School.
Super SandCastle: More Super Simple Science (series). Minneapolis: ABDO, 2014. 32 p. $18.95 each. Gr. K-3.                Kuskowski, Alex. Science experiments with light. 978-1-61783-851-4.
                —. Science experiments with liquid. 978-1-61783-852-1.
                —. Science experiments with food. 978-1-61783-849-1.
                —. Science experiments with magnets.978-1-61783-853-8.
                —. Science experiments with sight and sound. 978-1-61783-854-5.
Each experiment offers clear directions, a pictorial supply list, and full color step-by-step pictures of the process. Acid and Base tie into the out-of-sight secret message. Densities are demonstrated with floating on liquid rainbows. Phosphors are demonstrated with top secret glowing lights. Each volume has a glossary of terms.
535 (Light) 530.4 (Liquid); Nonfiction science experiments                   Beth McGuire, Wendover Middle School
Xtreme Rodeo. (series) Minneaopolis:ABDO,  2014. 32p. $18.95 each. Gr. 3-6.
Hamilton, John. Bull riding. 978-1-61783-979-5.
—. Roping. 978-1-61783-982-5.
—. Bareback riding. 978-1-61783-977-1.
—. Barrel racing. 978-1-61783-978-8.
—. Saddle bronc riding. 978-1-61783-980-1
—. Steer wrestling. 978-1-61783-981-8.
Readers will notice clear images throughout the books with both historical and current images. The elements of scoring are detailed as well as the outfit of a rider. There are times where the images are full page in color and many large images can be viewed in the books. Rank bull is the most challenging to ride. At the end of the books one can visit a glossary and index.
791.8; Rodeos                     Beth McGuire, Wendover Middle School
Anderson, Jennifer Joline. Bigfoot and Yeti (Creatures of Legend series). N. Mankato, MN: Abdo, 2014. 9781-624031502. 48p. $32.79. Gr. 2 – 5.
A fun and easy-reader approach to these scary and large mythical creatures. Contains information on sightings of different big, hairy creatures around the world and through history, and encourages readers to see fact vs. fiction. Concludes with a "Stop and Think" 2-page spread which provides questions and extension activities that provide opportunities for students to activate critical thinking skills. Includes glossary, index, web links and additional recommended reading on the topic in the "Learn More" section.
001.944 Mythical Creatures   Kathie Jackson, Plymouth Meeting Friends School
 Aloian, Molly. The Green Scene (series). New York: Crabtree, 2014. 24p. Gr. 2- 5.
__. Green Gardening and Composting. 978-0778702627.
__. Going Green at School. 978-0778702641.
__. What Does it Mean to Go Green? 978-0778702757.
__. Living Green at Home. 978-0778702740.
__. Green Energy. 978-0778702658.
__. Eating Green. 978-0778702634.
Beautifully lay out, rich in information and easy to read, this series will instantly appeal to your young environmentalists.  Short chapters are fully illustrated and contain numerous "Take Action!" call-outs that suggest hands-on projects, such as "Collect rainwater in containers, such as a rain barrel, to water your plants. Save water by avoiding use of the tap or hose." Each book is capped off with a "Learning More" section that provides additional research, glossary and index. Highly recommended.
641.028 Environment/Ecology    Kathie Jackson, Plymouth Meeting Friends School
Jennings, Ken. illustrated by Mike Lowery. Maps and Geography.  (Ken Jennings' Junior Genius Guides) New York: Little Simon, 2014. ISBN 978-1442498488. 160 pgs.  $16.19. Gr. 3-8.
Maps and Geography is the second book in the Ken Jennings' Junior Genius Guides and earned a star review from Booklist. The structure of the book is to mimic a school day with seven class periods including art class, music, lunch, recess, final examination and homework.  Throughout each section readers can take delight with extra credit fact boxes, pop quiz boxes, maps and illustrations. Topics include the time zones, highest and lowest points in the world, the oceans, capitals, population, and national anthems. The final examination is twenty questions and upon completion, readers can go online to http://pages.simonandschuster.com/juniorgeniusguides and print their certificate in addition to exploring different activities and games.  This book is one of my selections for best non-fiction book. I suggest partnering this novel with Battle of the Beasts by Chris Columbus and Ned Vizzini and illustrated by Greg Call. Readers can plot a map of the journeys made in the novel and apply concepts and different geographic features learned from reading Maps and Geography.
910, Maps and Geography                 Beth McGuire Wendover Middle School
Blazers: Legendary Warriors.(series).North Mankato: Capstone, 2014. 32p. $25.99 each.  Gr. 3-6.
Lee, Adrienne. Aztec Warriors.
—. Gladiators. 978-1-4765-3114-4.
—. Knights. 978-1-47653-115-1.
—. Ninja. 978-1-47653-112-0.
—. Samurai. 978-1-47653-113-7.
—. Vikings. 978-1-47653-116-8.
Each page spread includes at least one picture or illustration. The text introduces readers to the time period such as ancient Rome. Terms are in gold font with the definition also on the page. "It's a Fact" boxes add additional information relating the content on each page spread. The training of a warriors and the value of the games to society is included. The book contains a table of contents, glossary, read more, internet sites and an index. The internet sites are maintained through Facthound.com and can be retrieved with a code.
796.8   Gladiators                                           Beth McGuire, Wendover Middle School
Chanda, Justin. Editor. Acting Out: Six one-act plays! Six Newbery Stars. New York: Antheneum, 2008. 978-1-4169-3848-4.  $16.99 Gr. 3-8
Newbery recipients Avi, Cooper, Creech, MacLachlan, Paterson, and Peck each selected one word that must be included in all of the plays. Each play contains a variety of characters and each play is widely different. Settings include a school detention environment, a publishing house, a wealth person's home, a potential site for new housing, a one room school house and a closet. After each play authors include production notes and suggestions for acting their play. This collection is one of my best book selections to tie-in with the novel Fix, six, seven Nate. Readers will be inspired to read and act out plays like Nate. The one-act plays can also be turned into more of a musical with the inspiration of the readers.
812, Plays                         Beth McGuire, Wendover Middle School
 Days of Decision. (series). Chicago: Heinemann, 2014. 64 p.  $26.30 each. Gr. 5-up
Barber, Nicola. Churchill and the Battle of Britain. 978-1-43297-634-7.
Green, Jen. Gandhi and the Quit India movement. 978-1-43297-635-4.
Langley, Andrew. Bush, Blair and Iraq.978-1-43297-633-0.
—. Hitler and Kristallnacht. 978-1-4397-636-1.
Senker, Cath. Kennedy and the Cuban Missile Crisis  978-1-4329-7637-8.
—. Mandela and Truth and Reconciliation 978-1-43297-638-5.
The book has contents, timeline, notes on sources, glossary, find out more and an index. Find out more includes books, DVD, website and additional areas for research. Terms are placed in bold fonts. Each page spread includes fact boxes, colored images or photography and captions. Throughout the book there are "What do you think" boxes encouraging the reader to reflect upon the issues further. An example is "Should –and could- Castro have rejected nuclear missiles?" Maps and information charts are also included to help illustrate concepts. Also looking at quotations from primary sources adds to reflection such as Castro's threat on October 23, 1962. Kennedy and the Cuban Missile Crisis is one of my selections for best non-fiction books and ties into From Norvelt to Nowhere. During the book, Mrs. Volker is livid that blowing up the world is suggested in a local editorial. When going to Mrs. Roosevelt's funeral, Jack wonders if he walked in JFK's footsteps. Later in the novel, the missile crisis is downgraded. The background in this nonfiction book helps set the historical time setting of the novel.
 973.922 Cuban Missile Crisis/ John F. Kennedy    Beth McGuire, Wendover Middle School
Photography for Teens. (series). North Mankato: Compass Point Books, 2012. 48 p.  $21.54 each. Gr. 5-8.
Skog, Jason. Photography for Teens. 978-0-7565-4491-1.
—.Setting up the shot. 978-07565-4489-8.
—.Taking the shot. 978-0-7565-4490-4.
This series will help students develop their photography skills. Topics in the books include finding the right light, trick photography tips, photographing architecture, special effects, framing tips and special modes.  Each novel is three chapters with a glossary, further reading, information on the web, selected bibliography and an index. I have selected this series as a selection for the best of the best in children's literature list for linking to the novel The Ghosts of Tupelo Landing. In this book Mo is suggested a hobby of photography. She is given a very old camera and learns how to develop pictures in a dark room. Mo hopes to capture the ghost using the camera. Now, many children and teens have access to or may own their own digital camera.
770  Photography, Digital Cameras                       Beth McGuire, Wendover Middle School
Lewis, Anna. Women of Steel and Stone:  22 Inspiration Architects, Engineers & Landscape Designers. Chicago: Chicago Review Press, 2014.  978-1-6137-4508-3. 272p. $19.95. Gr. 4+.
This book can be used as a companion book to Doll Bones when identifying the aspects of imagination and creativity and how when combined with innovation can create great contributions to science and technology.  Combined with STEM lessons and Common Core for Science and Writing this book can introduce a variety of successful women that overcame many barriers to reach their potential and develop their ideas through ingenuity.  The connections through these lessons can develop skills and thoughts for all students to create from their own imaginations and ideas.
920 Collective  Biography                      Denise Naumann, Eisenhower Elementary
Jackson, Donna. Every Body's Talking: What We Say Without Words. Connecticut: Twenty-first Century Books, 2014.  978-1-4677-0858-6. 64p. $23.69. Gr. 4+.
Throughout the book, The Boy on the Porch, Jacob never speaks.  Everything that he conveys is through motions, drawings, nonverbal communication and his body language.  As humans we convey more through our body and facial expressions than we do through our words.  This book can provide connections in many common core areas of writing, reading, and speaking and listening.   Every Body's Talking, helps students identify what they are conveying and how to read the body language of others, it also addresses taboos in other cultures.  By providing information by scientific experts combined with every day experiences the reader is able to identify and utilize the information.  The connections between these two books can stimulate discussion and writing projects that connect cultures, communication venues and evaluating what we communicate and write to others.
153.6 Sociology/Cultures                                     Denise Naumann, Eisenhower Elementary
Bekkering, Annalise. Rabbits. New York: AV2 by Weigl, 2013.  978-1-6191-3068-5. 24p. $19.04. Gr. K-3.
This book is part of the Backyard Animals series, and provides early readers with engaging photographs along with easy to understand text.  The book, Rabbits, provides information regarding the animal, the habitat, its characteristics, life cycle and behavior.  Common core connections can be made with both science and writing.  Students can make connections to this animal that is common in almost everyone's yard and can make connections from the book in how we impact our environment and can change the story by what we do in our own backyard.  Perfect discussion starts for ecology, habitat protection and Earth Day.
599.32 Rabbits                                    Denise Naumann, Eisenhower Elementary
Ganeri, Anita. Writing Stories Fairy Tales. Chicago: Heinemann Library, 2013.  978-1-4329-7531-9. 32p. $20.04. Gr. 1-4.
This book is part of the Writing Stories Series and combined with common core standards for writing provides a map for how to create a fairy tale.  By providing easy to understand definitions and examples of plot, setting, and character and story development while defining fairy tale characteristics this resources provides excellent guidance for the young writer.  Easy to follow examples and questions at the end of every section to make the writer/reader ponder the concepts provide discussion starters and enrichment for writers that want to pursue this form of writing.  The Glossary utilizes definitions that are easily understood and connections to information outside of the book are found in the Find Out More section.  Young writers will be drawn to the format, the colorful pages and the text layout and varying fonts.
808.06 Writing/Creative Writing                 Denise Naumann, Eisenhower Elementary
Stone, Tanya Lee. Who Says Women Can't be Doctors? The Story of Elizabeth Blackwell. New York: Henry Holt and Compan, 2013.   978-0-8050-9048-2. 39 p. $17.99. Gr. 2-5.
This non-fiction book is inspiring to women everywhere. It tells the story of Elizabeth Blackwell who was the first woman to be accepted to medical school to become a doctor. She overcame all fears and criticism and graduated the top of her class. It was a long and rough journey she had to take but she never gave up. A perfect read to the beginning of a biography lesson or women rights.
921 BLA; Biography             Jenn Roth, Lincoln Elementary (Gettysburg Areas School District)
Bryant, Jenn. A Splah of Red; the Life and Art of Horace Pippin. New York: Alfred A. Knopf, 2013. 978-0-375-86712-5. 34 p. $17.00. Gr. 3-5.
This non-fiction book is inspiring to readers everywhere. Horace Pippin was a young boy who loved to draw. Even he drew in school next to his spelling words. Horace's drawing became well loved by everyone in the community and he drew until he joined the army. During World War I, Horace was shot in the shoulder and lost feeling in his arm. He was devastated for years that he couldn't draw anymore until one day he picked up the iron poker and taught himself to draw again by having his left arm guide his right one. Horace's paintings became a big hit with the community once again. This book shows readers powers to overcome obstacles in life and to never give up on their dreams.
921 PIP; Biography                 Jenn Roth, Lincoln Elementary (Gettysburg Areas School District)